brand story

We are parents to a son, a daughter, and a cat.
Suffering from environmental allergies ourselves, we've gotten so close to figuring out how to live peacefully and avoid all the triggers that might cause us any discomfort. But that peacefulness slipped away when our son was born, who suffers from skin allergies to many everyday allergens, just as we did when we were little.
After trying countless children's skincare products resulting in multiple rashes and itches, we decided to stop all these experiments and create something that can help him be more at peace with his surroundings, and help any others who also suffer through the same unpleasantries to live a more comfortable and simpler life.
Linda & Eugene, Founders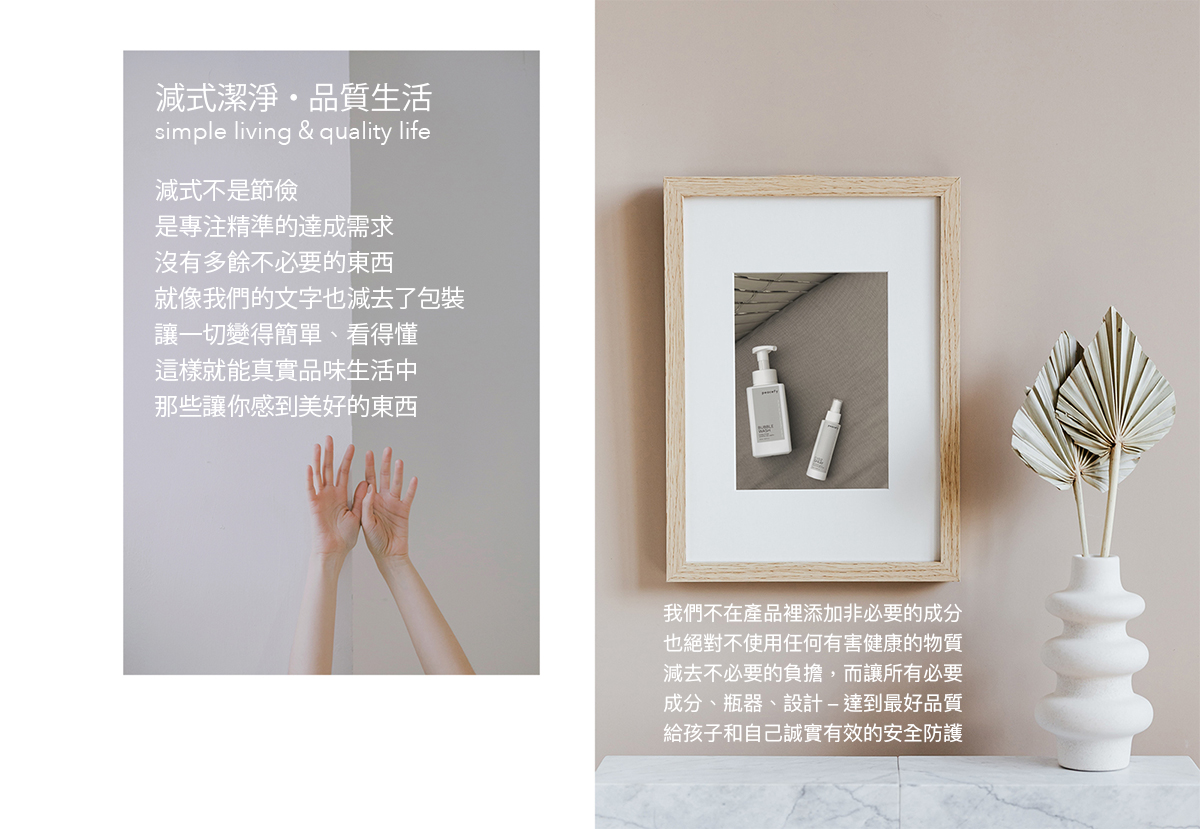 When we began to research our product, we found that many ingredients commonly used today in personal care and home cleaning formulas are added out of financial considerations rather than its actual cleansing qualities.
As we have the chance to create a brand from scratch, we wanted to adopt a more honest and simple approach, to use only purposeful ingredients that are natural, safe, and effective, creating a line of personal and everyday cleaning products that are accessible while guaranteeing their quality, suitable for sensitive skin types for the entire family.
We would love to have you experience that simple living, quality lifestyle peacefy offers.

Proudly Made In Taiwan with Care and Love.